Welcome
École Superieure Universitaire (ESU) Cotonou is a private university approved by the Government of the Republic of Benin to run business related courses.


École Superieure Universitaire Cotonou is a bilingual university. We teach in English and French. Students from English speaking countries have a great advantage of also studying commercial French. That gives them an added advantage to the extent that they will feel at home anywhere in West Africa, indeed, in all French speaking countries of the world.
Welcome to École Superieure Universitaire in Cotonou – The Business School of West Africa
Professor Dodji Amouzouvi of the Republic of Benin Commission for Private
Universities handing over the Documents of Approval of the École Superieure
Universitaire Cotonou to the Founder of the University, Professor Dr David Iornem.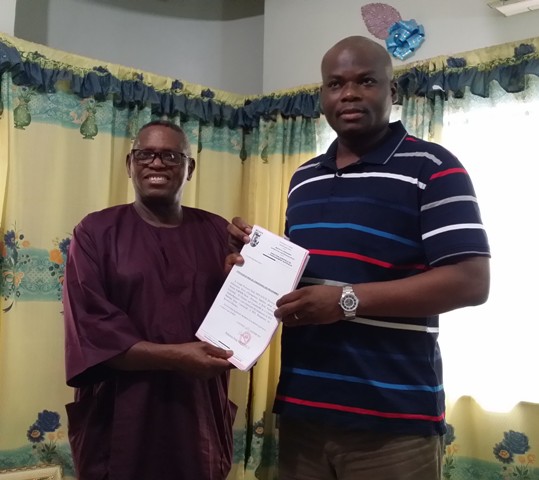 To serve young persons by providing quality education at degree level and to serve employed adults through flexible open career-focused learning, work-based learning and life-long learning.
To be among the top ten (10) private universities in Cotonou known for community service, ethical teaching & learning and quality education by the year 2025.